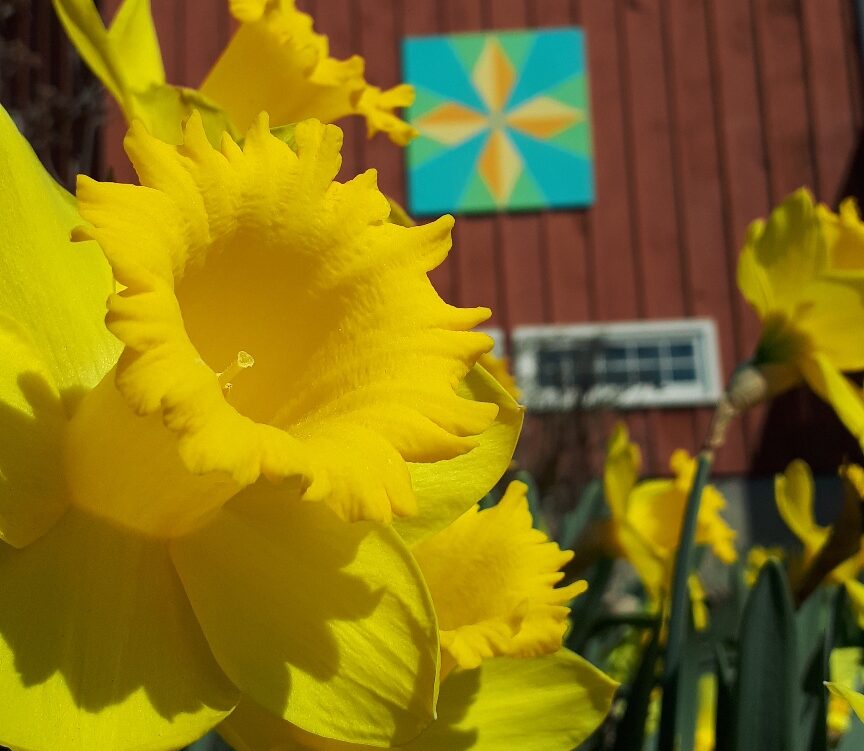 Bicycling Tours & Clinics,
and Barn Quilts
are what we do, now.
We are hosting:
barn quilt experiences to help people tell their stories through this rural art
guided, small group bicycling tours to highlight our rural attractions
custom-made and in-stock barn quilts for your home or as a cherished gift
This year, our café and retail store will not open.
We are excited to be allowing many people to learn the "fun geometry" behind the creation of barn quilts. Participants in our experiences learn how this rural art phenomenon help tell the stories and families, settlements, tragedies and triumphs.
Whether you create a barn quilt at one of our experiences or have us make one for you, it will be treasured by you (or maybe a person you give it to) for many, many years.
Online Shopping is available to purchase custom-made barn quilts and the reserve your spot in our experiences.   Gift cards for barn quilts or experiences are also available.
Custom-made Barn Quilts are available by Pick-up ONLY because of size and weight.  Make sure to choose local pick-up for experiences and quilts.
Online Reservations are required for all events.
We look forward to seeing you, soon at one of our bicycling tours & barn quilts experience.
If you want to know more about cycling in Ontario, check out Ontario By Bike.