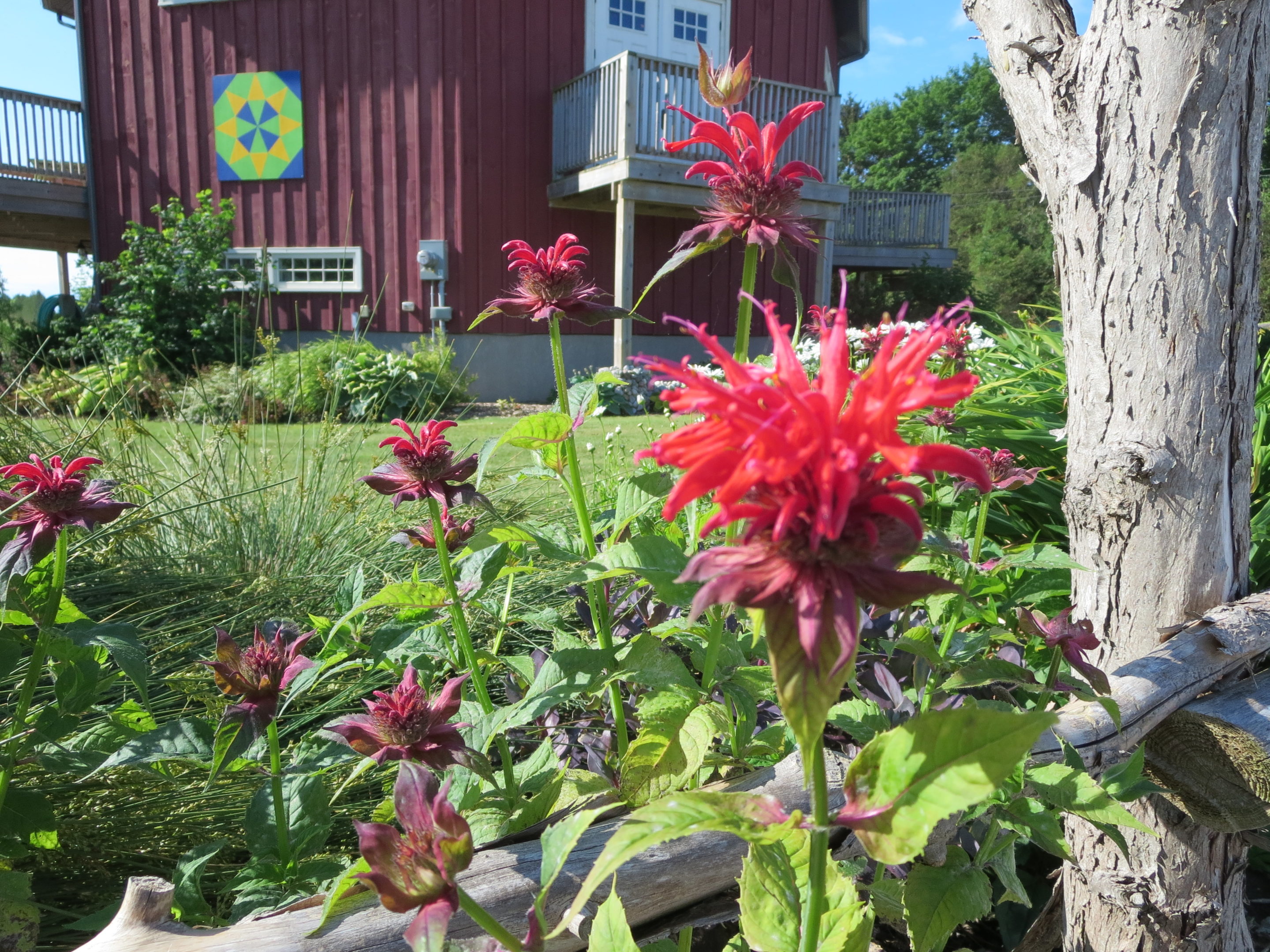 We have changed!
This is exciting news for 2023.  Our direction has changed and it is leading back to our rural roots. 
Our two major initiatives this year are:
– helping people tell their home and community stories through barn quilts
– creating a supportive environment for women to start and continue biking on back roads
We are offering unique Barn Quilt Experiences, Backroad Bike Tours, and hands-on Garden Experiences.  Check our online Store for details.  Reservations are required for all events.
This year, our café and retail store will not open.  Watch our newsletter and Facebook Page for Special Events.
Online Shopping is available to purchase custom-made barn quilts and the reserve your spot in our experiences.   Gift cards for barn quilts or experiences are also available. 
We host Live Shows on our Facebook and Instagram Pages.. So you can see our everchanging experience offerings and the beauty of our gardens in every season.
Our Live Shows are broadcast on our Facebook page:
www.facebook.com/crazy8barn
Our online shop is open 24/7. Custom-made Barn Quilts are available by Pick-up ONLY because of size and weight.  Make sure to choose local pick-up for experiences and quilts.
We look forward to seeing you, soon.
Follow us on Facebook for some fun, learning opportunities in the garden, writer's room and rural living inspiration.