Experiences & Custom Designs
The Stories
Barn quilts tell stories of rural families, farms and communities. These traditional or new quilt designs "usually" are hung on barns but are now migrating to gardens, sheds and homes – inside and outside.
Experiences
Barn quilt experiences are hosted in small groups in our historic 8-sided barn. We dive into the lore of barn quilts and your create your own 24″ 24″ masterpiece.  Designs change seasonally.
Custom Made
Barn quilts – either custom made for you (up to 8′ x 8′) or in-stock designs are available for purchase online.
The Story we Tell
Barn Quilt Experiences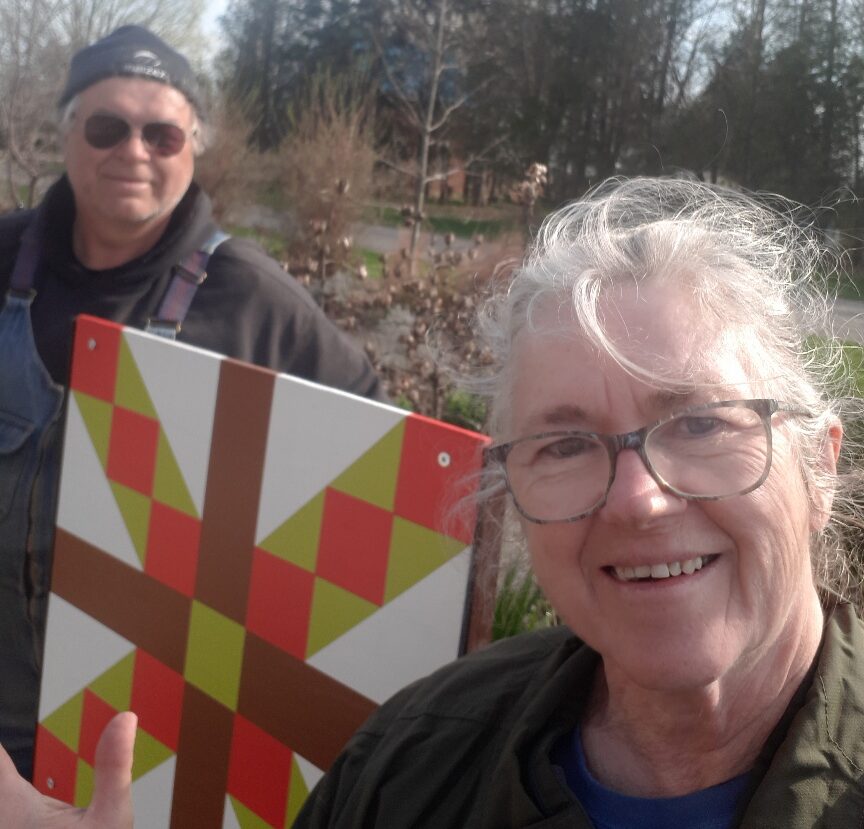 Barn Quilt Trail
We love sharing our local stories as our guests wander with us along our new garden barn quilt trail.  From Mastodons to Fisheries and Farmers surprises pop up along the pathway.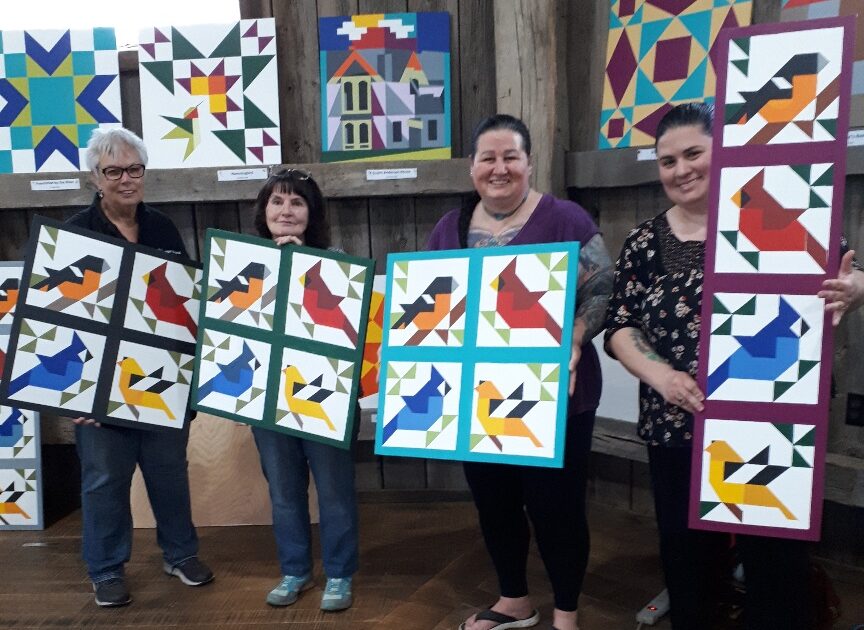 Barn Quilt Experiences
Our guests enjoy creating their own 24″ x 24″ barn quilts.  It's a great day out or a special weekend away as there are lots of interesting place to see and stay nearby.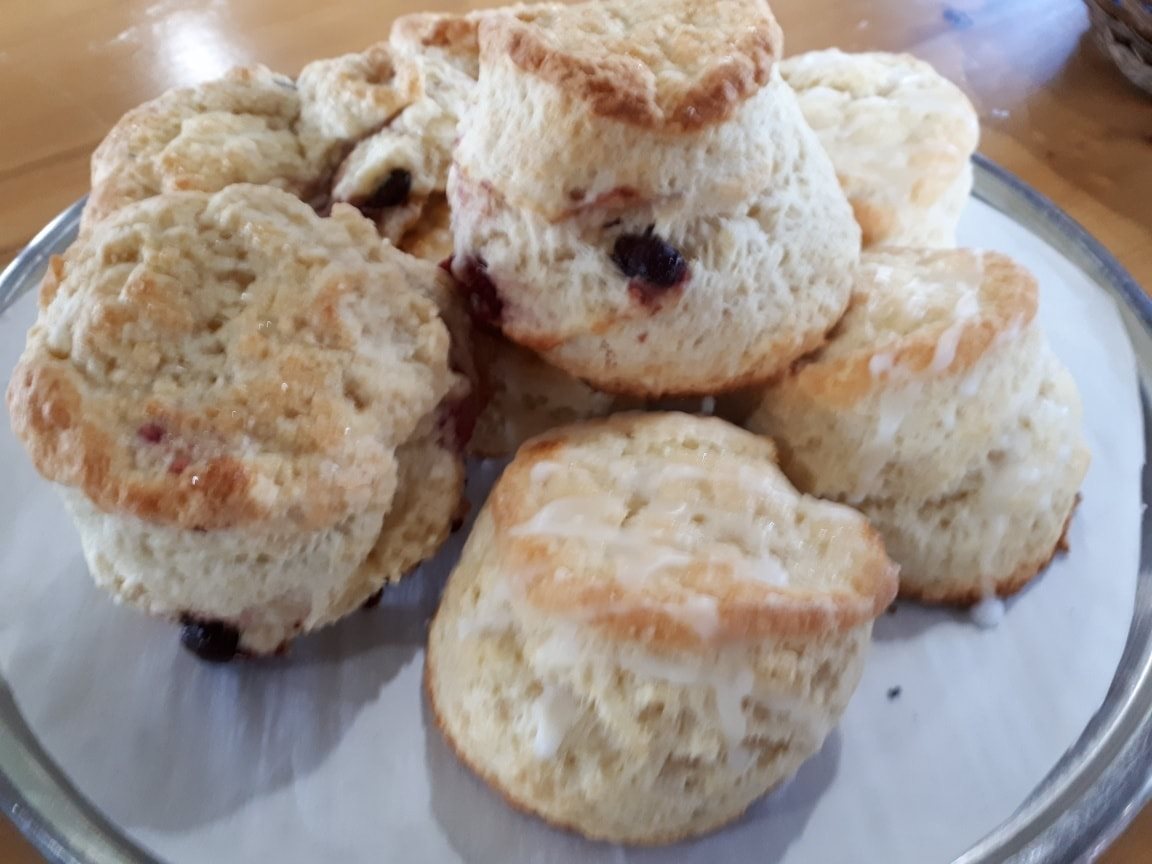 Hand Made Treats
Barn Quilt Experiences include delicious hand made baking and gluten free treats, with surprising locally-inspired beverages. 
Coming Up
Barn Quilt Experiences
products
Barn Quilt Store
If you would like us to create a custom design for your barn quilt,  choose a size online and we will contact you to arrange your special barn quilt. 
Susanne Spence Wilkins
Barn Quilt Artist
Susanne has been painting barn quilts since she and her partner, Manfred Wiehle, completed the reconstruction of an historic, 8-sided timber frame barn in 2013.  It began with a desire to decorate the barn with this emerging rural artwork phenomenon and led to working with a group of local barn owners to create the East Kent Barn Quilt Trail.
Now she enjoys sharing her love of these story-telling pieces and works with others to spread their beauty throughout Ontario.
You will enjoy her humour and her patience as you create your own barn quilt or commission her to design one especially for you.
The last day of harvest is bittersweet.  Like the native vine with striking orange berries, it is crusty and brilliant all at the same time.    Susanne heading to the combine on the last day of harvest. We finished combining corn last Friday afternoon. In the morning,...
The day the cupola was raised it was a warm Spring day in 2012. It was anti-climatic, but exhilarating all the same.
Moon Flowers Someday soon, all the men who walked on the moon will be dead.  On a summer night, the orange-coloured sphere rises above the southeastern horizon, Its midnight trajectory guided by the pinpoints of Saturn and Jupiter. In its full phase, the moon...