If you have been wanting to create a blanket ladder,  here are some ideas for you.
My son, Aaron Wilkins,  created some sturdy, rustic blanket ladders for some of my workshops.  I have five left, so if you want to create one contact me.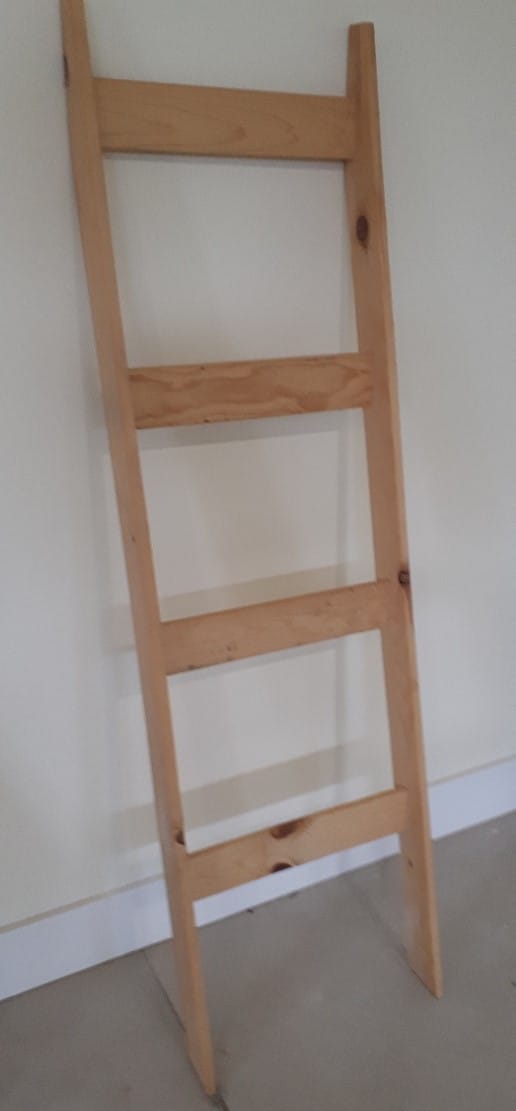 I was spurred on to create this project, because we are in the final stages of building a house.  As a few people have toured the house in the past few months (not recently), I've found myself explaining the colour choices of the Master bedroom and bathroom. I chose Benjamin Moore  paints Potters Clay and Split Pea green to match a quilt that my mother has made for me.
There are seven different fabric patterns in the quilt, but as usual greens and browns are my choices.  So when it came to painting the bedroom walls, Potters Clay, which is my lesser favourite colours, won out over brown.  Green now adorns the adjoining bathroom walls. So to pull these two colours together, I painted my blanket ladder Potters Clay to go in the bathroom  I hope to find some nice chocolate coloured towels to bring the quilt theme together.
Here's how I went from rough ladder to finished piece.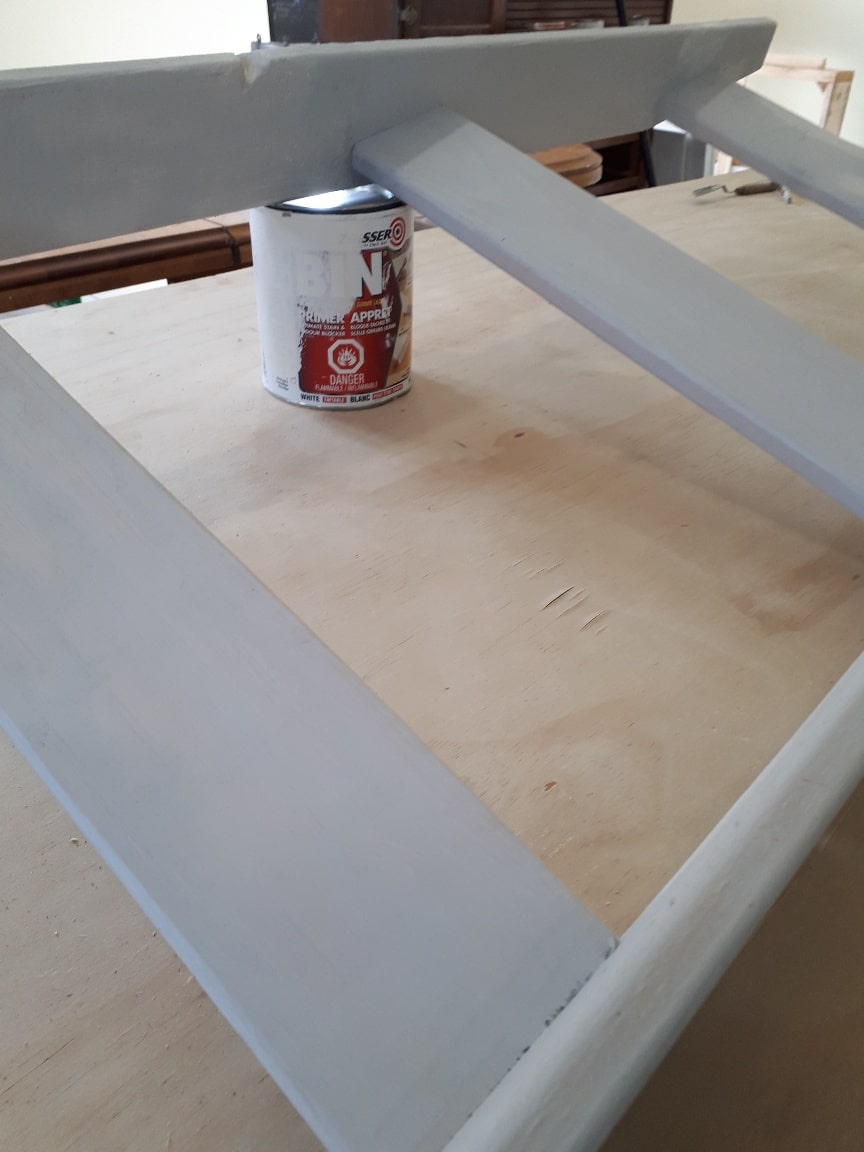 First, fill any cracks or major flaws in the wood, with wood filler if you wish.  Let dry, then, sand the unfinished ladder with 180 grit sandpaper followed by 220 grit to get the smoothness  you desire.
If you do not want the knots to eventually bleed through your paint, cover them with a primer that includes Shellac.
Let dry and then prime the entire ladder.  Then paint with two coats of your final paint colour.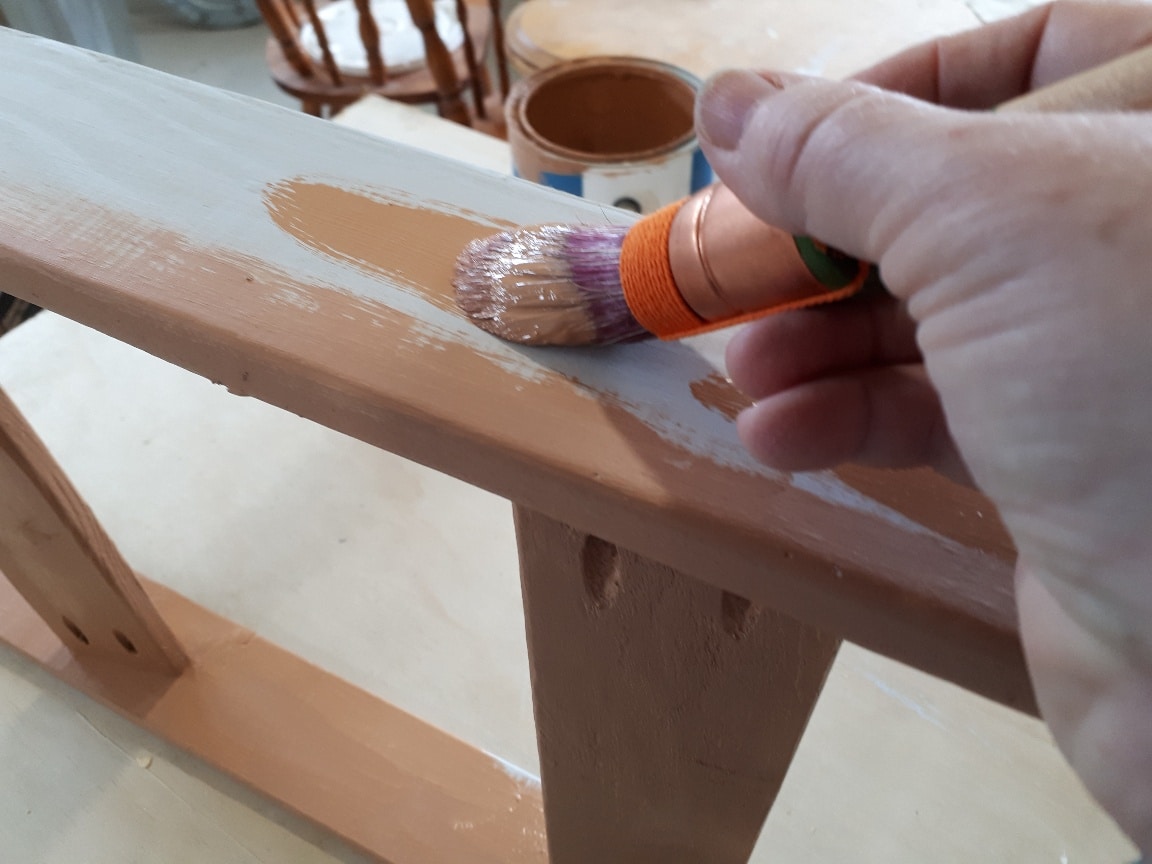 I attached three small hooks to the top rail to hang a wreath or face clothes.
Now the two rooms with seemingly contrasting colour combinations are pulled together.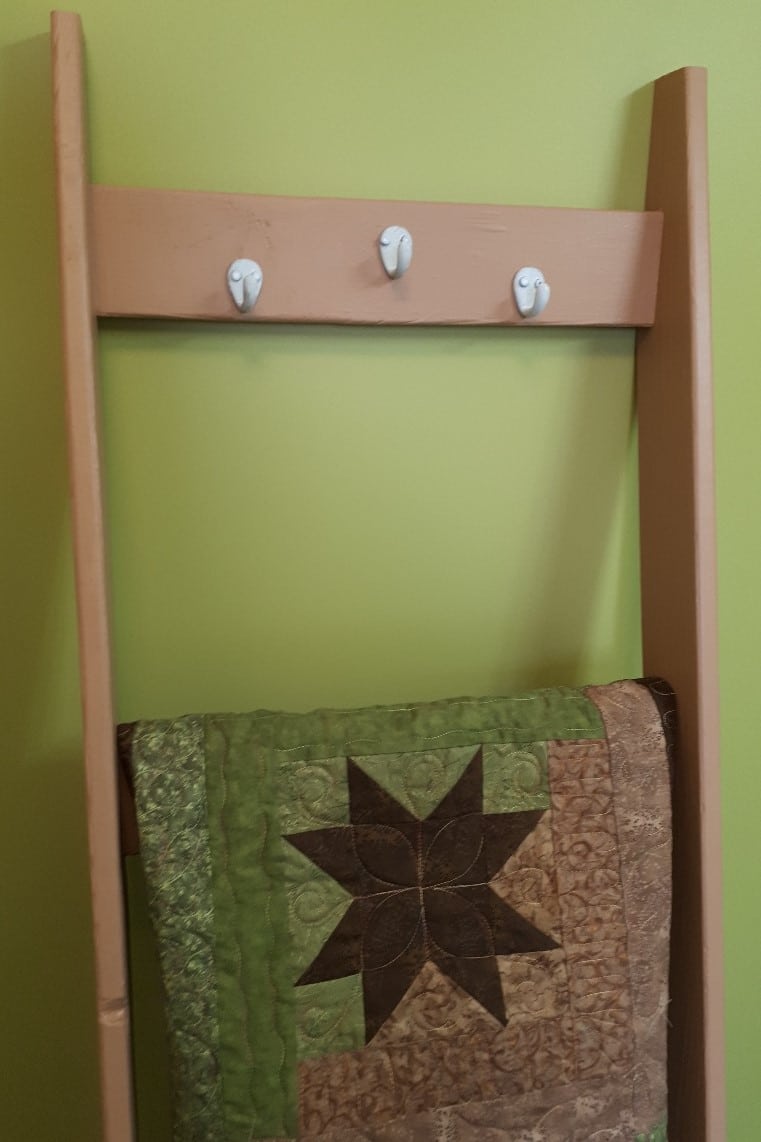 What You Will Need:
wood filler – optional
Sandpaper – 180 grit and 220 grit, – one sheet each
BIN primer with shellac base – 1 cup or less
Primer – 1 cup
Paint – 1 cup
small hooks  and 6 screws – optional